Private Professional Email
"Free" email comes at a price,
… and you deserve privacy.
Get private professional email for business or personal use. Use your own domain for a custom professional look and as many accounts as you like.
Each includes 2GB, Calendar, Contacts and extras like Video Conferencing and Online Document sharing. Only $6 per month, billed annually.
Need a domain? We can help.
Need help modifying your domain's DNS settings? We can help with that too!
Have a domain already? SIGN UP for your private email accounts today.
---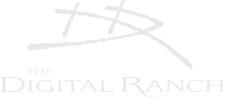 PRIVATE Professional Email
Sign Up Today!